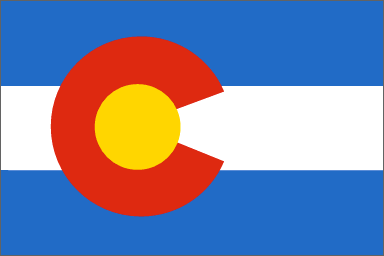 According to Fox News, over half of the sheriffs, the last defenders of freedoms, in CO are planning to sue the state over recently passed gun control laws.
According to the Denver Post, Thirty-seven of the state's 62 elected sheriffs are prepared to sue to overturn laws that now prohibit the sale of ammunition magazines holding more than 15 rounds and require background checks for all private gun sales, Weld County Sheriff John Cooke said Tuesday.
The sheriffs expect more law enforcement officers to sign on to the suit.
However, not all sheriffs are on board and the state's sheriff's association voted to not formally take part in the case, even though over half of its members will be.
From the Denver Post,
The County Sheriffs of Colorado, which represents the state's sheriffs, will not take part in the lawsuit.

"The Board of Directors made a decision this was not something that the association should join in," said County Sheriffs' executive director Chris Olson.

San Miguel County Sheriff Bill Masters said he doesn't think the new laws will be effective, but he won't join in the legal action. "I'm not going to sue anybody for anything. I understand the frustration but I wouldn't do that."
Source: Denver Post