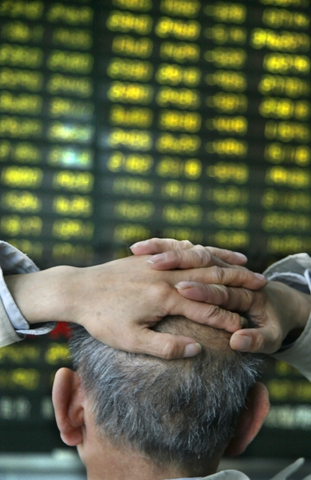 Nasdaq's unexplained trading halt Thursday locked up trading in stocks with a total market capitalization of $5.7 trillion.
The extraordinary halt in the trading of more than 2,000 issues listed on the Nasdaq COMP +0.87% , came after an as yet undisclosed technical glitch.
It halted trading in the tech industry's biggest names, including Apple AAPL , Google GOOG , Microsoft MSFT , Amazon.com AMZN and Cisco Systems CSCO . The five companies have a combined market cap of more than $1 trillion.
Glitches in trading tied to high-speed computer algorithms have occurred frequently in recent years, with the so-called flash crash in May 2010 marking the most widely noted instance of instability in the stock market's infrastructure. But new rules aimed at preventing problems have been slow to be implemented.
On Tuesday, erroneous stock-option orders from Goldman Sachs flooded into American exchanges, in the latest example of technical problems in trading.
In spite of the glitches, investors have been drawn back into the markets by the continued strength in equities, and by the extended period of low interest rates available for bank accounts and Federal treasury notes.
– Tom Bemis
Follow The Tell @thetellblog
Follow Tom Bemis @TomBemis
Source: by Tom Bemis, Market Watch