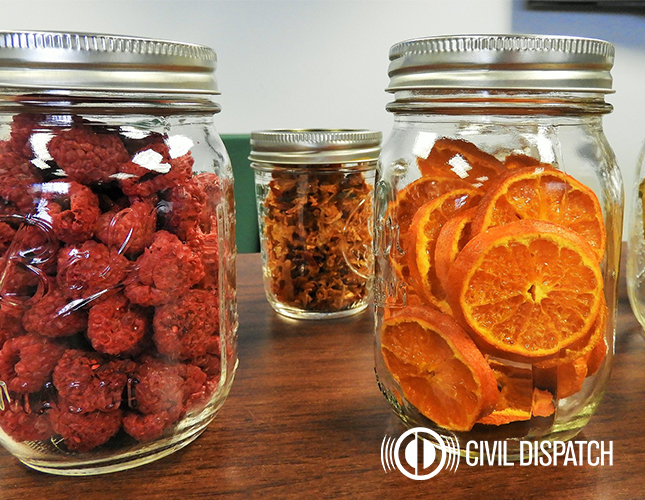 Happy New Year from Civil Dispatch! The new year brings about a fresh start. It's a time for analyzing, reorganizing and reprioritizing what is most important in your life.
Amidst all of the resolutions you and your loved ones have made, we encourage you to take time to reflect on the safety precautions and preparations that are in place in your life.
It's easy to get swept up in the moment and forget to prepare for the future. However, here at Civil Dispatch, we want to make sure you are always prepared.
These easy yet important safety resolutions are the perfect way to start your 2019 on the right foot.
Make sure your pantry is always stocked.
We've said it before and we will continue to say it time and time again. In case of an emergency, have three days worth of food and water on hand for every member of your family. Stock your pantry with canned goods that will last a while such as canned meats or fish, beans, fruits, and veggies.
Never let your gas tank get below a quarter tank.
This might seem like an odd resolution to make, but we assure you it is a great safety precaution. You never know what might happen when you are on the road. However, you can make sure you always maintain a comfortable amount of fuel to face whatever emergency situation may arise.
Schedule routine maintenance checks on your home.
Be honest, when was the last time you checked your home's air filter? Routine home checks can help prevent disasters from happening and ensure the safety of your family.
Staying on top of maintenance helps catch problems early or before they even happen.
Travel safe by following simple preparedness tips on your vacations.
Always pack a few extra pairs of clothing when you travel in case a disaster strikes while away. Especially in the midst of hurricane, tornado and wildfire season, you can never be too prepared for your trip.
When traveling, give someone at home a detailed copy of your itinerary to keep informed of your daily location and expected return date. In the event something should happen, someone will know where you have or should have been.
Teach your children basic safety tips, tricks and techniques.
Your children are never too young to start learning how to keep themselves safe.
Simple lessons, like stop, drop and roll, can turn into more complex conversations such as fire prevention tips or an emergency escape plan.
There are proper ways to go about these types of conversations so that you don't scare them, but they are important to have.
Update your passwords and PIN numbers.
How long have you been using variations of the same password? Probably most of your life. Embrace change this new year and enhance your cyber security by updating your passwords and using a few different ones on various accounts.
If becoming a prepared household is no your New Years Resolutions list, sign up for text messages from Civil Dispatch for up-to-date information on threats and severe weather in your area!