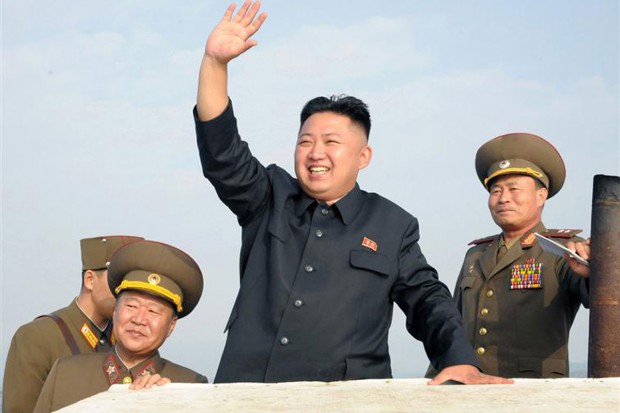 The provocative statement comes weeks after the country conducted underground nuclear tests which caused a massive earthquake.
America's west coast cities of Los Angeles and San Francisco are feared to be in Kim's sights.
A foreign ministry spokesman said: "Since the United States is about to ignite a nuclear war, we will be exercising our right to pre-emptive nuclear attack against the headquarters of the aggressor in order to protect our supreme interest."
However experts doubt the country's ability to produce a warhead capable of being fitted to a long-range missile.
The announcement comes on the day North Korea launched a chilling new propaganda film via its official Youtube channel.
The footage shows missiles, armed soldiers, tanks and military parades.
The UN is set to impose its toughest sanctions yet on oddball Kim Jong-un's nation – they will be drafted today.
The nuke warning from North Korea was put out by the country's official news agency and accused the US of leading the calls for the crippling sanctions.
On Tuesday North Korea threatend to scrap the armistice that ended the 1950-53 war with South Korea.
And it criticised military exercises between the US and South Korea. Pyongyang said it was shutting off a military hotline with the US and South Korea.
North Korea's KCNA agency quoting a military source said: "We will completely nullify the Korean armistice".
Last month the world was put on high alert when North Korea carried out its biggest nuclear blast yet.
The giant underground explosion caused an earthquake with a magnitude of 4.9.
Source: By HARRY HAWKINS, The Sun