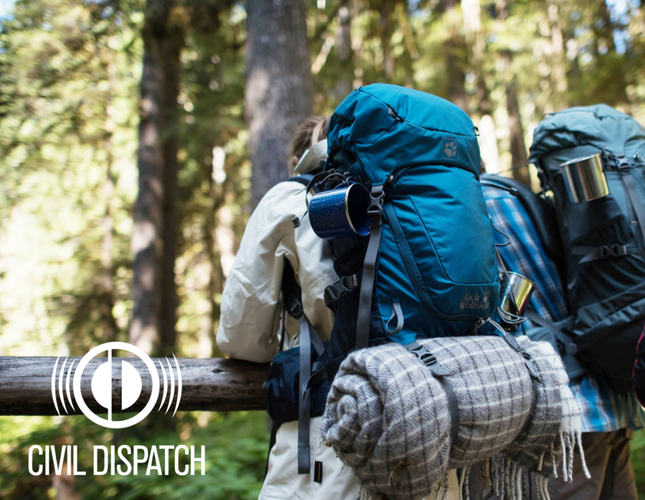 Most of us think that when we pack for three days that we are just going on a trip and will return to the rest of our belongings, but what if you had to pack for three days with things that could save your life and there is no guarantee you will return to the rest of your things? What would you bring?
These bags are often referred to as "bug-out bags" or "72 hour bags" and are designed to be prepared in advance and contain enough supplies to last you three days or until you get to the previously designated alternate location after a disaster. To prepare your bag, keep these tips in mind for efficient packing:
Make sure your duffle bag, backpack or suitcase is waterproof. Travel routes and weather can be unpredictable and keeping your bug out bag protected is important to survival.
You could find yourself in a situation to where the only way out is by foot. If this is the case, the best bag to have is one with lots of pockets and sections for easy organization and access.
Have each family member practice with the weight of the bag. You don't want the day to come to bug out and the weight of your packs are slowing you down.
Pack your bag with items that are functional and can be used for more than one purpose if need be.

As for what goes in the actual bag... This is pretty consistent throughout but and can be altered and changed based on the needs of your family and if you are preparing to bug out with kids. Let's say that you are a family with children and they are capable of carrying their own bug out bags, these are the first five things you should think about when packing:
Water: Realistically, you can only survive 3 days without water, but even a day without water can start causing serious problems and starts the downward spiral of dehydration. Adults require one gallon of water per day, but it would be difficult to carry 3 days worth of water in a pack. Being prepared to find other water sources is an important skill to have in this situation.

Food: Much like water, we can only go so long without food. Many people preparing these bags underestimate how much food they will eat within these 3 days. You are walking for long period of time and exerting a lot of energy throughout the day. The best way to pack food is to create a menu for the 3 days you will be using the bug out bag and when making the menu, factor in things like calories, proteins, carbs, etc. for optimum nutrition. One example of a great food to pack in your bag would be crackers.

Clothing: This area is often overlooked because are so concerned with food and water but not having the proper clothing for the terrain you are going to be in can impact you more than you think. You have to take things like temperature and terrain change throughout your trip and season change. Layering and insulation are huge. You can always take off layers, but you can't add layers if you didn't pack them.

Footwear and socks tie into this. Hiking boots are the most suitable for footwear when bugging out because they can be worn in many different terrains and situations. A good pair of socks can prevent blistering and injury and whether you wear multiple thin socks or two thick pairs of socks is up to your discretion but carrying extra pairs in your pack is a good idea.

Shelter: If you do find yourself having to travel on foot, items such as tents, sleeping bags, emergency blankets, tarp and tube tents will come in handy and can be pitched anytime and anywhere.

Communication: In disastrous situations, it is ideal to have a way to keep in contact with friends and family to make sure they are in a safe place. In a massive emergency, you can't necessarily rely on cell phones considering towers might be down and there won't be a signal. Don't overlook simple forms of communication such as whistles, 2-way radios, police scanners, and of course extra batteries for all of your technology.