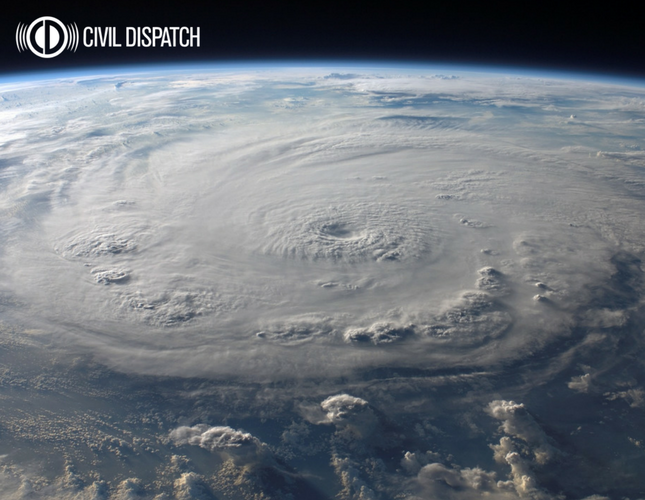 Hurricanes can be one of the deadliest natural disasters, destroying everything in its wake and sometimes you don't have enough warning to adequately prepare you and your family. This month kicks off hurricane season and everyone in the danger zone should be prepare ahead of time to take a hit throughout the season.
Here is a list of ways to prepare you, your family, and your home:
Basic Preparedness Tips

Preparing Your Home
Hurricane season brings along extremely high winds that can cause trees and branches to fall. Before hurricane season gets here, trim your trees and branches to prevent any further damage to your home.
Secure any loose items around your house such as rain gutters and downspouts. Also clean them out to prevent any water damage to your property.
Reduce your property damage by securing your doors, windows, and garage doors.
Place all decorative items, lawn/patio furniture, and children's toys inside a shed or garage so that they're not also blowing around, causing damage, in the high winds.
Purchase or install a generator to kick on in the event that you lose power. Remember to keep the generator outside, 20 feet away from windows and secure from moisture.
Hurricane Watch: Conditions are possible within the next 48 hours.
Hurricane Warning: Conditions are expected within the next 36 hours.
The "Eye" Of The Storm: This is the calm area of the storm, but once the "eye" passes, winds will pick up once again. Wait for officials to say you are in the clear.

After A Hurricane
Listen to local officials and law enforcement for directions on what to do next.
Check in with friends and family by phone or social media.
Only return home when officials say it is safe.
Photograph the damage to your property for insurance purposes.

Any further questions on hurricane preparedness and safety tips? Check out the Red Cross website for more information.