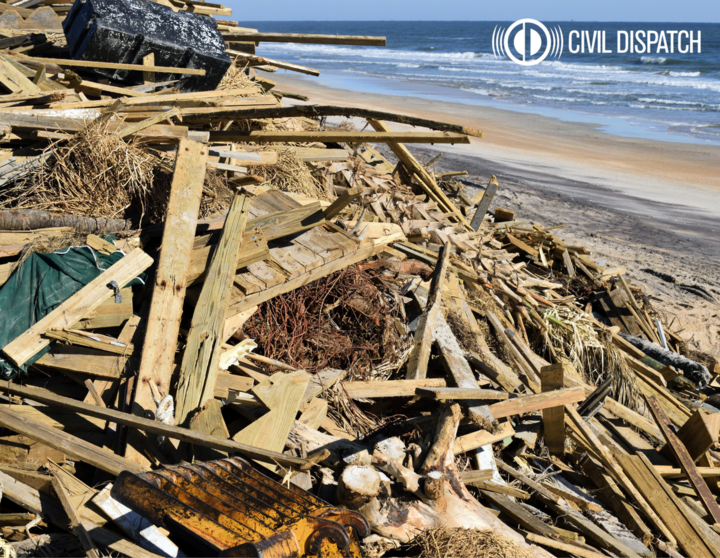 In the weeks following hurricane harvey and now with the destruction of hurricane irma, these disasters have preppers thinking what they could've done differently in the moments leading up to the hurricane and how we go about cleaning up in the aftermath.
As a prepper, you should always prepare for the worst case scenario and hope for the best. Preparing for a storm like harvey and even a storm like irma is extremely difficult since hurricanes themselves are difficult to predict. Hurricanes can often change course or weaken before they hit land and predicting the kind of impact it will have is almost impossible. The aftermaths of both harvey and irma were devastating to say the least and the recovery for harvey will take years. Many people find them asking themselves where they even start, so how do you rebuild after something this devastating?
It's never going to be the way it was
Many people look at their home after a disaster and just want it back the way that it was, but it'll never be what it once was. These cities will carry the weight of this disaster around with them for years to come.
Assessing the damage
Damage assessment is handled by emergency management officials and local building officials. They color tag building based on damage and how much repair is needed.
Retrofitting for the future
After Houston took on about 25 trillion gallons of water in a matter days, they now have to think about how to rebuild the city to take on more water if that ever were the case. Cities that are prone to hurricanes are having to take a more natural approach on how to deal with the flooding rather than just relying on levees and pumps which often fail.
Rebuilding the city
Construction won't begin until at least 6 months after the fact when the relief money starts showing up in the form of grants, insurance and relief packages. Rebuilding can be an overwhelming and stressful and it takes a toll on a community. People just want to get back to their lives as quickly as possible and it's just not that simple.
Knowing that coverage doesn't cover everything
Unless your policy covers the replacement of your belongings, then you might only be getting a fraction of the money back. Flood insurance is a completely different policy which is usually backed by the National Flood Insurance Program. Only about 12 percent of the U.S. are covered with this flood insurance. In 2014, 45 percent of damage was due to water, but insurance policies still don't cover water damage.
South Texas, Florida, and the islands that have been affected over the past couple of months will never be the same. If you haven't yet donated to the relief efforts and are wanting to, you can click here to donate to the Red Cross. Every little bit can go a long way!
If you don't already, sign up for text message notifications from Civil Dispatch to get updates on severe weather in your area!