Study Shows 4 Out of 5 Americans Affected by Weather-Related Disasters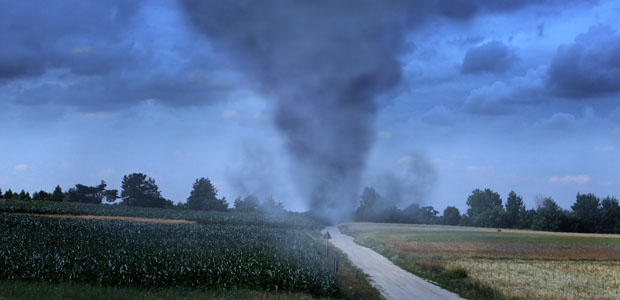 Contact: Joseph King
Media Relations Manager, IBHS
(813) 675-1045 (o); (813) 442-2845 (c)
jking@ibhs.org
Twitter: disastersafety
Tampa, Fla. (February 24, 2012) – A report on extreme weather events in the United States demonstrates the importance of disaster preparedness, said the Insurance Institute for Business & Home Safety (IBHS).
"In the Path of the Storm," by Environment America provided several key findings:
Since 2006, federally declared weather-related disasters in the United States have affected counties housing 242 million people – or roughly four out of five Americans.
Since 2006, weather-related disasters have been declared in every U.S. state other than South Carolina.
During this period, weather-related disasters affected every county in 18 states and the District of Columbia. (Alabama, Arkansas, Connecticut, Delaware, Hawaii, Iowa, Louisiana, Maryland, Maine, Massachusetts, Missouri, North Dakota, Nebraska, New Hampshire, New Jersey, Oklahoma, Rhode Island and Vermont.)
More than 15 million Americans live in counties that have averaged one or more weather-related disasters per year since the beginning of 2006. Ten U.S. counties – six in Oklahoma, two in Nebraska, and one each in Missouri and South Dakota – have each experienced 10 or more declared weather-related disasters since 2006.
More Americans were affected by weather-related disasters during 2011 than in any year since 2004. The number of disasters inflicting more than $1 billion in damage (at least 14) set an all-time record, with total damages from those disasters of at least $55 billion.
"These compelling statistics reveal that it is not a matter of if – but when – someone will be affected by a weather-related disaster," said Julie Rochman, president & CEO of IBHS. "We cannot avoid Mother Nature but we can better prepare our homes and businesses to reduce the amount of damage she can cause."
IBHS' website, DisasterSafety.org, offers guidance on ways home and business owners can protect their property from specific weather-related events. The site provides a free ZIP Code-based tool where a property owner enters their ZIP Code and receives a list of natural hazards common to their area.
To arrange an interview with IBHS, contact Joseph King at 813-675-1045/813-442-2845, jking@ibhs.org or via direct message on Twitter @jsalking.

###

About the IBHS
IBHS is an independent, nonprofit, scientific and educational organization supported by the property insurance industry. The organization works to reduce the social and economic effects of natural disasters and other risks to residential and commercial property by conducting research and advocating improved construction, maintenance and preparation practices.
Source: IBHS